To receive information regarding our upcoming shows and events, please submit your email address below.
! BOOK YOUR TICKETS FOR CABARET !
Please reserve your tickets using the form below, or call into the Cancer Research Shop, Tenterden.
All tickets £12.50 each (£1.50 processing fee for Online orders)
IF YOU ARE A CHOIR MEMBER (ROCKIT OR HEARTY) PLEASE DO NOT USE THIS FORM,
BUT BUY YOUR TICKETS DIRECTLY FROM US ON REHEARSAL DAYS.
SORRY ! SATURDAY NIGHT IS NOW SOLD OUT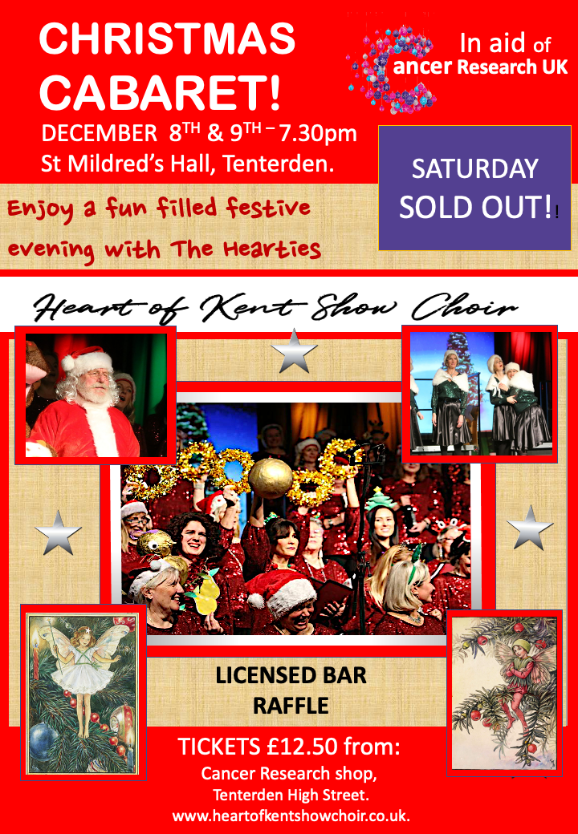 FRIDAY NIGHTCABARET TICKET ORDERS